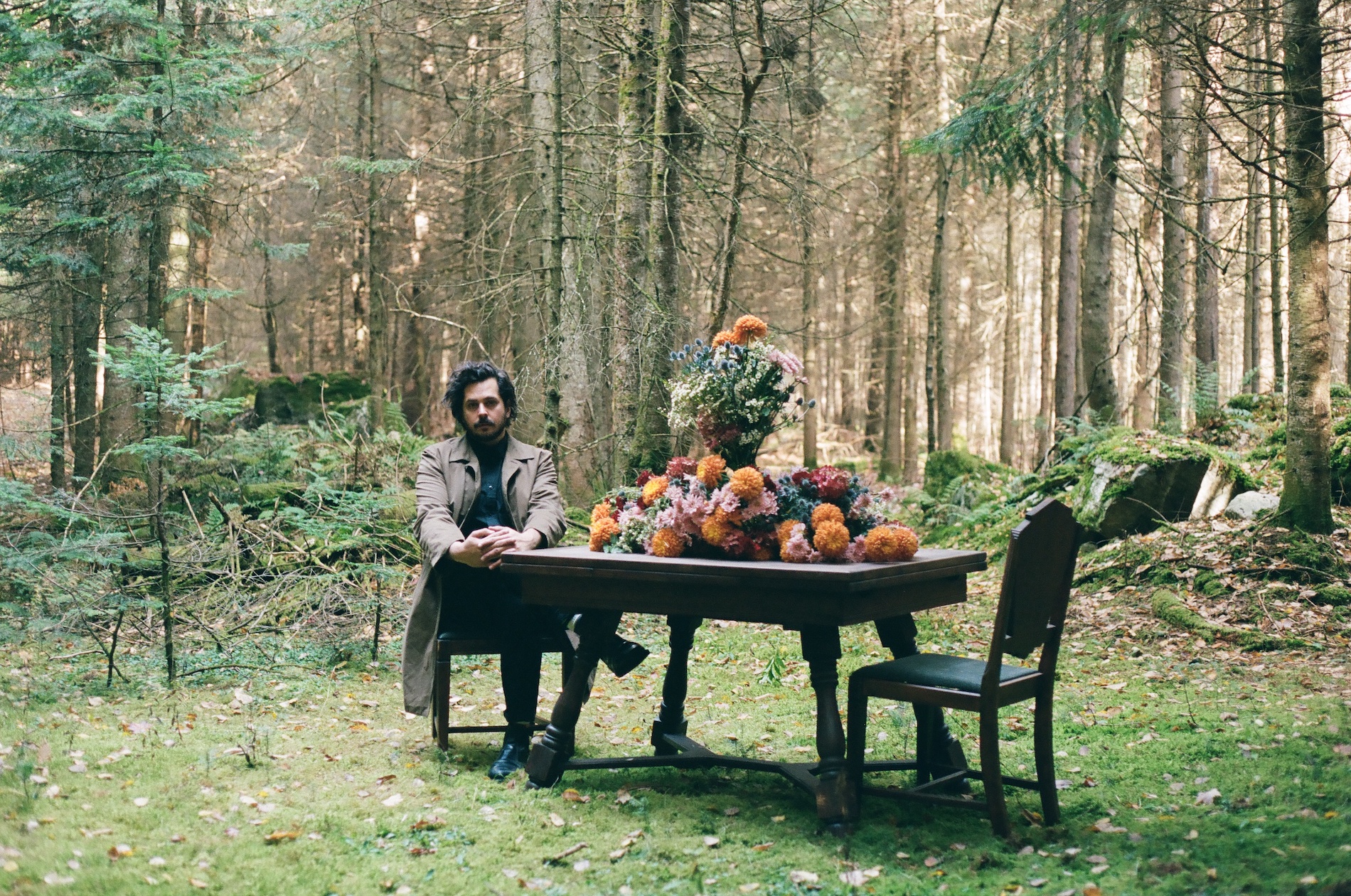 Matt Holubowski's career has really taken off since the self-release of Old Man in 2014, a collection of folk songs inspired by his many trips and experiences around the world.
The watershed moment would be the release of Solitudes, two years later, by Audiogram. With over 45 000 albums sold and 17M streams, a Gold Record as well as two nominations at the ADISQ Gala, for Album of the year and Concert of the year – English language categories, the record introduced Matt to a wide audience who discovered his mercurial voice and captivating songs. The tour that followed the album's release had him criss-crossing Canada, the United States and Europe, to perform nearly 200 concerts and selling over 25 000 tickets.
In the Spring of 2018, a deluxe version was introduced in Germany, Austria, Switzerland, France and Belgium through deals with German label Motor Musik and French label Yotanka. Soon after, Matt participated in the Printemps de Bourges, toured in over a dozen cities across Europe as the support act for American artist Ben Folds, and performed in London's Meltdown Festival at the invitation of Robert Smith, singer of The Cure.
After returning to North America, Matt appeared at Bonnaroo, at the Festival d'été de Québec (where he won its Prestigious Espoir Prize), at the Regina, Ottawa and Winnipeg Folk Festivals, and at Osheaga in Montreal. Following a series of concerts in the eastern United States in 2018, Matt crossed the Atlantic once more as the opening act for Swiss artist Sophie Hunger on a leg of her European tour, before returning to end the Solitudes tour in Montreal at a sold-out Corona Theater.
Early in 2019, Matt opened for singer-songwriter Dan Magnan in eastern Canada, a last waltz before retreating to the woods in Banff, Alberta, to devote himself to writing songs for his next album. In July, Matt momentarily paused his retreat to present the closing event of the Montreal International Jazz Festival in front of 25 000 people.
Reunited in the studio with producer Connor Seidel, Matt Holubowski pushes sonic experimentation to another level with the creation of a new record : Weird Ones, released in February 2020. The concerts and promotional efforts that had begun in Canada, Germany, France and the UK were unfortunately cut short, experiencing a fate akin to all other singer-songwriters in the midst of touring that year. Disappointed but undeterred, Matt still managed to play over 60 tour dates upon reopening of venues across his home country in the last months. Quite flexible, he presented Weird ones on stages across Canada as a solo act on an intimate tour, and in full-band formation when possible in festivals and concert halls. He also opened for Martha Wainwright's latest Canadian tour and for a few nights' support with The Paper Kites, all while carefully creating his next album due in 2023.
Matt Holubowski about Like Flowers on a Molten Lawn :
I started working on new music again in December 2020 and haven't stopped much since. It was the most rewarding, intense, precise and thoughtful creative process of my life. Every little detail stubbornly chosen with the utmost intention and care.
We oscillated between pure creation unfazed by the expectations of an audience, and a sincere desire to make an album that people will want to listen to time and time again. We tried to line every song with rich, and sometimes a little complex, arrangements and sounds, while sprinkling the whole thing with catchy melodies. I believe the result is one that may require a few listens, but is not hard to absorb and will give way to new discoveries with each new listen.
The bulk of my efforts these past two years, however, were mostly kept out of sight, and I sincerely believe they will contribute to a great amount of music in years to come.